I could absolutely live in the Joah Brown 'Live In Slouchy Tank.'  This shirt is incredibly soft; it feels like I've had it for years.
I'm so short, I usually end up tucking or tying my tops, so they don't look like dresses, but even still, the shape of the drape is so flattering from the front and the back.  Divided front and back panels contour the body and give it the lived in look.
The weather is heating up in Arizona and this top is perfect for casual weekend days.
Pair it with a strappy sports bra, like the one below from Free People, for an extra comfy chic look.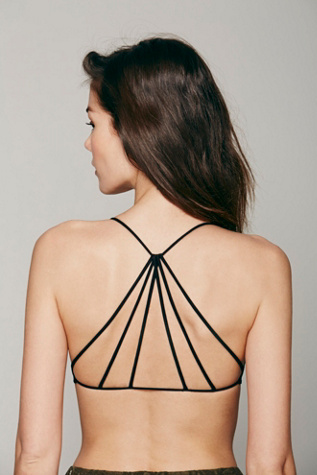 Ripped jeans are always a lazy day favorite of mine.
I've had my black leather Opelle Ballet bag for 3 years now and it still looks brand new.  This bag has been such a great staple piece in my closet that I'm thinking of investing in a second color.
Opelle bags are hand crafted in small batches in Toronto.  The bags are created with the highest quality leathers imported from Italy, Germany and Spain.  It's rewarding to support an independent designer.
Have a great weekend!

Kate Thakkar